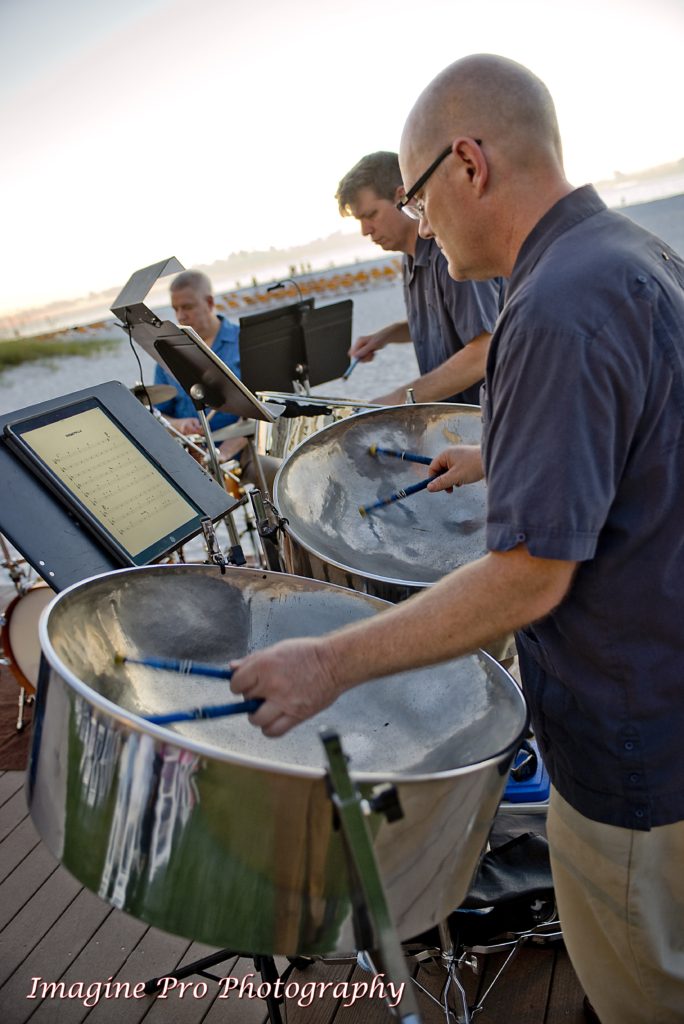 We are now accepting students for private lessons remotely by video conference! We are partnering with some of the best and busiest professional teachers and musicians in the US. We offer steel pan, drumset, percussion, and more instruments to come. Absolute beginners to advanced will be accepted, some music reading ability is helpful, but not required.
Our group includes founding members of the Busch Gardens Steel Band and the Tampa Bay Steel Orchestra. We've performed events all over the US for Busch Gardens, and on the televisions shows: "CBS Summer Celebration", The "Jack Hanna Show", and Nickelodeon's "What Would You Do?". We performed at Modern Drummer Magazines Drum Festival, and the Thoroughbred Music Drum Festival. We played St. Petersburg First Night with American Idol Finalist And recording artist Michael Lynch. We were featured with the Florida Orchestra Pops Series in 2005 and 2009, and were the featured halftime show for the NCAA Women's Final Four Basketball Championship.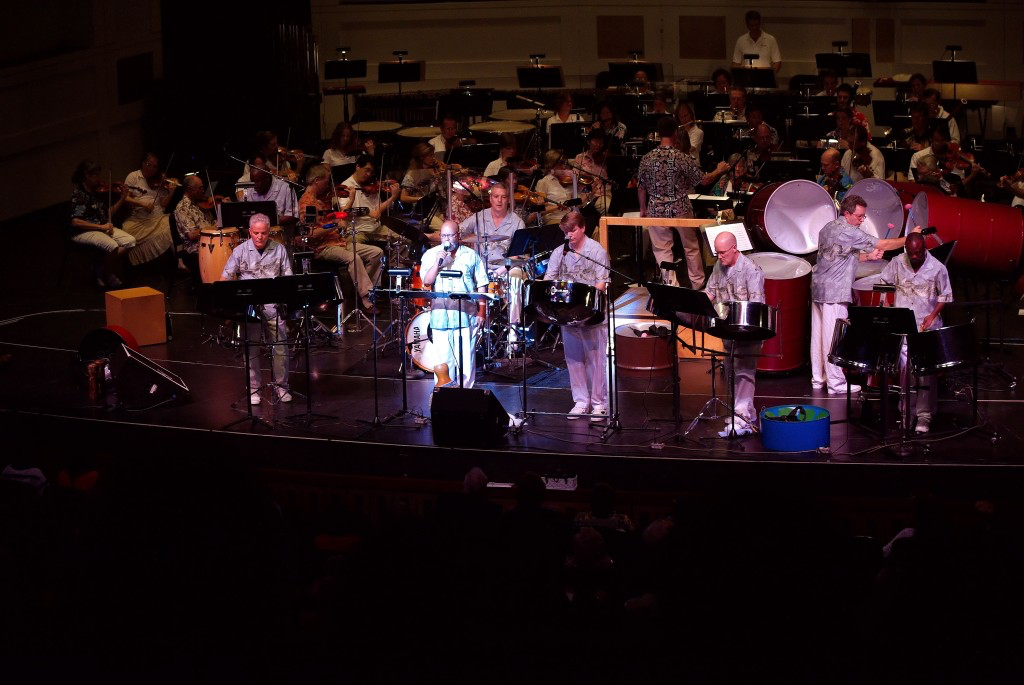 Instructors include:
Dave Holmstrand
Dave is the leader of the Caladesi Steel Band. He was a founding member of the Busch Gardens Steel Band, and the Tampa Bay Steel Orchestra. He studied percussion at Musician's Institute in Los Angeles, studying with Joe Porcaro, Ralph Humphry, and Efrain Toro. Currently, his group Caladesi Steel Band performs at resorts and events all around Florida.
---
Lessons include:
Beginning Steel Pan
This is geared towards students with little or no steel pan experience. We'll help you choose an instrument and recommend builders that can supply new or reconditioned instruments. We'll show you the basic care and technique of the instrument, and get you started on basic songs right away. You'll learn about the history of the steel pan, calypso, and the culture of the birthplace of the pan, Trinidad and Tobago. We'll be very hands-on as we progress into basic rhythms and melodies to get you enjoying the instrument as soon as possible.
Intermediate to Advanced Steel Pan
You'll continue to advance with more advanced rhythms and reading music. You'll study advanced steel pan players and learn about the panorama steel band arrangements from Trinidad. You'll also learn about pan in modern and popular music. We'll challenge you to become a better pan player and musician.
Our experienced professional teachers will work with your musical abilities and schedule. Contact us for more information.
---
Contact Us